News
Dec 10th 2015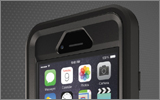 Purchasing a large number of cases for a new device often presents unique challenges, including shipping, warranty support, packaging and installation. OtterBox Pro Packs now make it easier to launch your next device roll out with speed and efficiency.
---
Sep 30th 2015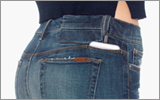 Portable chargers are a popular trend in phone accessories - but one company is hoping to make them a hot fashion trend this season too. Joe's Jeans, a high-end denim and fashion brand based in Los Angeles, has launched a line of jeans specifically designed with charging in mind.


---
Sep 30th 2015
As a smartphone or tablet user, you're fully aware of how important it is to have your device's battery charged. However, what's become even as important is how fast your device will charge as it's tethered to the wall or car console. Don't fret, because with Quick Charge 2.0 technology, you can expect faster results in a shorter amount of time while on-the-go.
---
Sep 30th 2015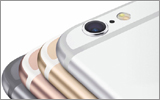 The brand new Apple iPhone 6S and 6S Plus have officially launched with a record-breaking 13 million models sold in the first weekend alone. New features like the 3D Touch pressure-sensitive display, an upgraded camera, a faster processor and the new rose gold finish were enough to woo consumers and business organizations alike.

---
Sep 30th 2015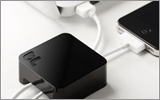 Your office workspace is your temple. It's where you make tough professional decisions and accomplish important tasks on a daily basis. However, it can be rather chaotic with the unruly mess on top, underneath and behind your desk. We're referring to the tangle of cables from your phone, computer and other devices that you have either taped down or twist tied together.

---
Sep 30th 2015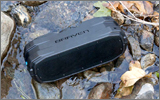 Our smartphones provide unlimited portability, including the ability the carry massive catalogs of music with us everywhere we go. But carrying a high quality speaker system to truly enjoy your music selection is a different story. Not all Bluetooth speakers are created equal. Most are not designed with excel in rugged environments - outdoors, in the rain, at the beach, or at the job site. Two new speakers from Braven will provide crisp, booming sound everywhere you go thanks to water and shock resistant designs.
---
Sep 9th 2015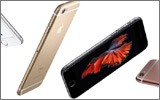 Every year, Apple seems to "wow" us with something new and 2015 is no different. On Wednesday, Sept. 9th, the tech giant unveiled details of the iPhone 6S and iPhone 6S Plus, which are the latest in iPhone franchise. The company also confirmed some long-awaited speculation by announcing specifics of their newest tablet, the iPad Pro.

---
Sep 1st 2015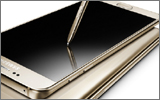 Samsung unveiled two new additions to Galaxy phone franchise last month, the Galaxy Note 5 and the Galaxy S6 Edge+. Although both share similar features, they are individually unique and are designed for for multitasking.



---
Sep 1st 2015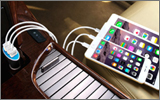 While summer may be unofficially over, September is National Self-Improvement Month, making it the perfect time to transition into the fall season with new accessories that will improve your productivity and efficiency. We've lined up our favorite products designed to help you and your team work smarter while staying under budget.

---
Sep 1st 2015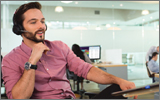 You're dreading that next phone conference with your team members. During the last one, there was enough high pitched static and echoes that you seriously thought you were at a heavy metal concert. Oh, and don't forget the previous one, when after you joined via your cell phone the feedback and crackling noise was so bad that you embarrassingly had to mute your line.

---