News
May 29th 2015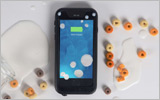 For years, Mophie charging cases have extended smartphone battery life and Lifeproof's waterproof cases have protected our precious devices from the elements. But starting this month, you'll no longer have to choose between a bigger battery or essential protection.


---
May 29th 2015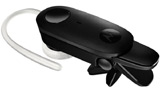 Looking for a Bluetooth headset that has great sound quality, charges quickly, and has a cool on/off feature? The new Motorola HX600 with Flip Boom Microphone offers these as an elaborate device in a basic package.


---
May 29th 2015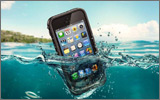 Summer travel season is upon us and whether you're setting out on a quick business trip or planning an extended family vacation, packing the right accessories for your mobile device is essential.
---
May 29th 2015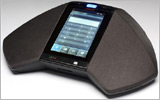 Kick your team meetings into high gear with new gear that will make collaboration effortless. From conference phones to charging hubs to keyboards for simplified note taking, we'll help you design a solution that will increase productivity in the most important room in your office.


---
May 13th 2015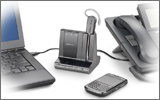 "I need a headset, please send me one." Ever get that request from an employee of your company? We get them too! Suddenly you are faced with the guessing game. Which headset do they actually require?



---
Apr 29th 2015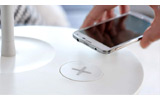 Imagine coming home after a long day on the job and setting your cell phone on the coffee table for a quick recharge - without digging for cables or rearranging chargers in outlets. Well, guess what? This technology is closer than you may think.
---
Apr 29th 2015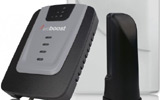 Wilson Electronics, a long time leader in signal boosters, is now known as weBoost. The updated weBoost line makes it simpler than ever to boost the 4G signal in your office, home or vehicle. As a leading distributor of Wilson and the new weBoost brand, we are here to make it as simple as possible for you and your business to transition to these updated products.

---
Apr 29th 2015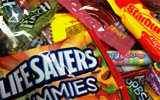 It's no secret that we love our customers, which is why when you open your latest package of phone cases or headsets from CAFL, you'll also find a bag of tasty treats that we hope will make your day a little sweeter. This month the CAFL team tackled the delicious task of ranking our candy selection on a scale of "mmm" to "wow".

---
Apr 28th 2015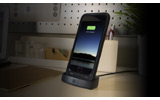 This month, Mophie has released a line of desktop docks that will make recharging even more convenient. While Mophie cases have a standard micro USB port for recharging and syncing, they also feature built in magnetic connectors that enable frictionless charging when placed on a Mophie Juice Pack Dock. Just drop your iPhone in its Juice Pack onto the dock and charging will begin on contact – no fumbling with cables required.
---
Apr 27th 2015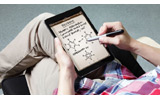 Pen and paper loyalists know that typing on a tablet just isn't the same as putting ink on paper. And while tablet addicts love the simplicity of their devices, achieving pin-point accuracy with your finger isn't always possible. We have two new innovative ultra-fine-tipped styluses in stock that are sure to please everyone.

---