News
Apr 29th 2015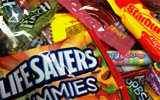 It's no secret that we love our customers, which is why when you open your latest package of phone cases or headsets from CAFL, you'll also find a bag of tasty treats that we hope will make your day a little sweeter. This month the CAFL team tackled the delicious task of ranking our candy selection on a scale of "mmm" to "wow".

---
Apr 28th 2015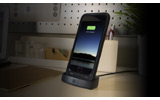 This month, Mophie has released a line of desktop docks that will make recharging even more convenient. While Mophie cases have a standard micro USB port for recharging and syncing, they also feature built in magnetic connectors that enable frictionless charging when placed on a Mophie Juice Pack Dock. Just drop your iPhone in its Juice Pack onto the dock and charging will begin on contact – no fumbling with cables required.
---
Apr 27th 2015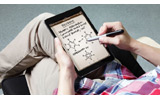 Pen and paper loyalists know that typing on a tablet just isn't the same as putting ink on paper. And while tablet addicts love the simplicity of their devices, achieving pin-point accuracy with your finger isn't always possible. We have two new innovative ultra-fine-tipped styluses in stock that are sure to please everyone.

---
Mar 24th 2015
Samsung revealed the latest installment in the Galaxy series, the Galaxy S6, at the Mobile World Congress in Barcelona last month. The tech giant also unveiled its sister device, the Galaxy S6 Edge, which features a curved edge screen for quickly accessing favorite apps and notifications.
---
Mar 24th 2015
The Microsoft Surface Pro 3 is considered one of the best mobile devices on the market today. Its light design and versatility enables either tablet or laptop use, so you can consolidate both devices into one solution. With the option of attaching or detaching the "click-in" keyboard and prompting the kickstand, this device has endeared itself to the corporate world.
---
Mar 23rd 2015
Ever wish you didn't have to use your hands to scroll through a long news report or company email on your phone? It might be too cold outside to remove your hands from the warmth of your pockets, or maybe you're just too lazy to lift a finger. A company called The Eye Tribe recently unveiled a technology that enables eye control of tablets and smartphones.
---
Mar 23rd 2015
Apple unveiled details about the long-awaited Apple Watch last month, which is expected to shake up the wearable device market when it hits stores in April. Apple's version of the smartwatch is basically a wrist-sized version of the iPhone, and allows users to make and receive calls, read emails and text messages, activate Siri and track fitness goals.
---
Mar 20th 2015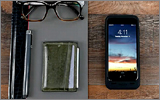 If you rely heavily on an iPhone for business use, chances are you need more than one full battery charge to get you through the day. Sending emails, making calls and accessing the internet can drain your battery quickly and leave you low on power. Instead of recharging from a wall outlet, Mophie Juice Pack Charging Cases give you the additional battery life you need anywhere, anytime plus the added protection of a case.
---
Dec 29th 2014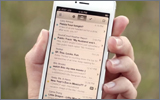 If your new year's resolutions include being more organized or productive, these apps are a great way to get started. From fan-favorites to cutting-edge newcomers, it's never been easier to sketch out an idea, take detailed notes, or stay in touch with your team.


---
Dec 22nd 2014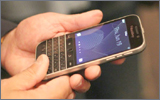 If you long for the days of QWERTY keyboards and trackpad navigators, this could be your lucky month. This month BlackBerry launched the new BlackBerry Classic, a smartphone that aims to bring back the satisflying click-clack of drafting emails from your phone's built-in physical keyboard.
---