News
Aug 31st 2015
If you've become emotionally invested in waiting for information regarding the next iPhone, your patience may pay off very soon.
---
Aug 26th 2015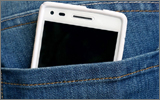 We've all done it before - you're going about your day, minding your own business, when you look down at your phone and find that it has inexplicably called a random contact and left them a five minute voicemail of who-knows-what. Panic sets in as you fumble for the end button. Did they hear you singing to your car's radio? Chatting with coworkers?

---
Aug 4th 2015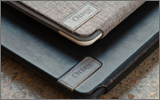 Looking to add some chic, urban-style to your iPad Air 2 or iPad Mini? The new Otterbox Symmetry Series Folio cases are sure to satisfy your needs. The Symmetry Series features a combination of fashion and protection with Otterbox's trademark protective shell along with a stylish wraparound folio that transforms into a rotating stand.

---
Jul 27th 2015
Mobility is key to helping your business maximize its potential. The days of your traveling sales force utilizing projectors or desktop computers for presentations have faded. Your inventory count is suffering due to human error and your field workers are struggling to keep up with orders/requests.
---
Jul 27th 2015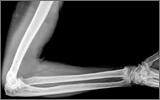 Don't be alarmed, but there's a particular activity that may be the cause of your arm and elbow discomfort and you didn't even know. Lateral Epicondylitis, popularly known as "tennis elbow" is a condition that occurs when you repetitively grip something while keeping the elbow bent and the wrist extended.
---
Jul 27th 2015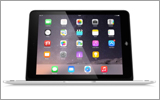 You purchased your iPad for its powerful performance and thin design. But when it comes to typing out emails, assignments or even simple web searches, the touchscreen keys can leave much to be desired. The new ClamCase Pro from Incipio is a solution for business and personal users alike that will add style and functionality to your iPad.
---
Jul 27th 2015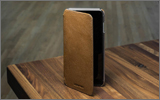 Leather has always been a fashion classic, but this year it is also one of the most popular trends in the wireless world. This month we're featuring Adopted Cases, a gorgeous new brand of leather cases that will become an instant classic for their slim, precise fit and luxurious, fashion-forward materials.
---
Jul 27th 2015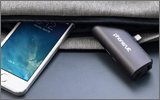 Let's face it, the need to charge your iPhone or Android device while on-the-go can be challenging. Between carrying bulky chargers, keeping track of extra cords and finding a convenient electrical outlet, you probably end up with a dead battery more often than you'd like. Well, don't fret. We have two charging solutions from PhoneSuit that are travel friendly and, even better, can fit in your pocket.
---
Jun 30th 2015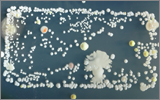 Most people touch their smartphones dozens, if not hundreds of times per day. But what you're touching may suprise you. While you're scrolling and tapping and pressing the glass to your face, you're coming into contact with the thousands of bacteria that live and thrive on your device. One study found the average mobile phone has about 25,000 microbes per square inch.
---
Jun 30th 2015
A tree falls in high winds. A snowstorm sweeps into town. A backhoe digs a little too far to the left. Lightning strikes a telephone pole. Floodwaters inundate city streets. All of these acts of nature (or of humans) threaten business continuity. When a business loses its internet connections, it loses revenue — and a whole lot more.
---