News
Aug 1st 2011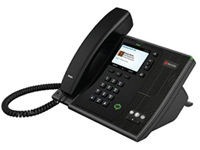 Now through December 31st, 2011, get paid to upgrade to the industry's best conferencing and VoIP solutions from Polycom. Cellular For Less is also please to now offer Polycom's CX Series line of devices optimized for Microsoft Lync 2010. Together, Microsoft and Polycom deliver a complete, end-to-end UC solution optimized for Microsoft environments.
---
Jul 11th 2011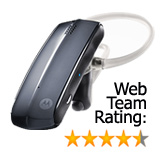 The Motorola Finiti HZ800 Bluetooth Headset is the latest product in our line of high-end Bluetooth headsets. The Finiti boasts a range of powerful features, including three microphones for advanced noise-canceling abilities, "Stealth Mode" which can be turned on in extremely noisy environments, and Motorola's MOTOSPEAK application for Android smartphones, which allows users to listen to and dictate text messages.

---
Jul 11th 2011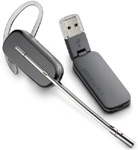 Is your office powered by Microsoft Office Communicator 2007 (MOC) or Lync 2010? CAFL offers a full line of Plantroincs VOIP headsets that are MOC & Lync optimized, enabling plug-and-play functionality with both MOC and Lync software. When these headsets are connected to your computer's USB port, MOC and Lync instantly recognize the headset, automatically install drivers, and allow full communication of commands between the headset and MOC & Lync software.

---
Jul 11th 2011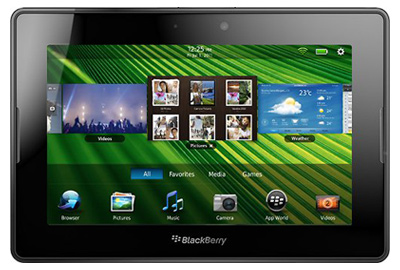 The long-awaited BlackBerry PlayBook tablet is now available to purchase at cellularforless.com! The BlackBerry PlayBook is the world's first professional-grade tablet, built to transform the way you work and play with a vast set of features packed into an ultra-portable device. With a blazingly fast 1 GHz dual-core processor and 1 GB RAM, the BlackBerry PlayBook offers full computing power in a tablet format.
---
Jul 5th 2011

Handheld use of push-to-talk cell phones are no longer legal for use by CA truck drivers as of July 1, 2011 — in state-speak, that's "a digital two-way radio that utilizes a wireless telephone that operates by depressing a push-to-talk feature." Truck and tractor-trailer operators will have to get hands-free accessories to be in compliance, just like the rest of us.

---
Jun 2nd 2011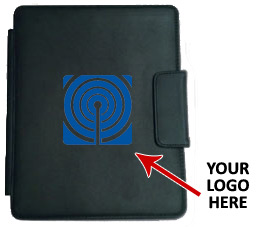 Companies invest a lot of money into smart phones and tablets. How about an additional return on the investment? What about the visibility these products provide? Your well-positioned logo can be seen by many existing and potential customers, increasing your company's visibility and brand recognition. We can help you with custom branded skins and cases for many popular phone and tablet model.


---
Jun 2nd 2011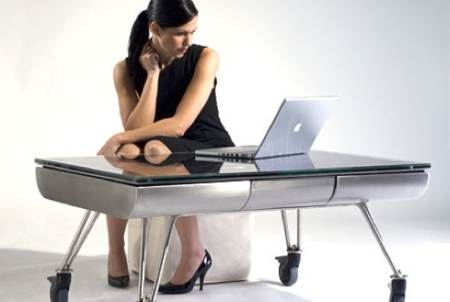 Do you own a laptop whose battery seems to be holding its charge less and less? Laptop batteries are notorious for dying just as people are notorious for losing laptop power cords. Fortunately, Cellular Accessories for Less is here for you when the daily demands of business call and you need your laptop charged. Replace an old battery or lost power cord with our high-quality EnergyMaxx laptop products that are less expensive than the OEM equipment ...
---
Jun 2nd 2011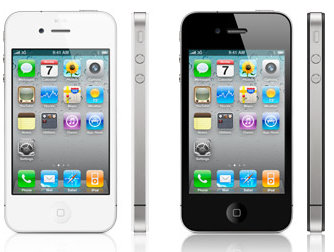 The White iPhone 4 model is finally here! After much anticipation, the white iPhone 4 has graced distributors around the globe for a blissful debut. Following months of delay, Apple officially released the white iPhone 4 model April 28. Available for both Verizon and AT&T customers, the Apple smartphone boasts the same specs and price as its black iPhone 4 model counterpart that made its initial debut in 2010.
---
Jun 2nd 2011

Did you know that browsing the Internet on your smartphone can be just as risky as browsing on your PC without antivirus software? According to CNN, mobile phones pose a unique security risk to consumers and businesses alike as increasing numbers of consumers report storing personal information such as bank account numbers and passwords as well as critical business data on their phones.


---
Apr 28th 2011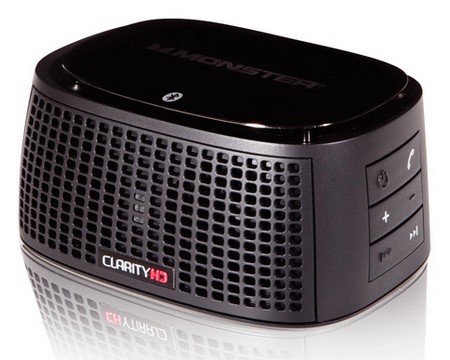 The Monster ClarityHD Bluetooth Wireless Speakers / Speakerphone is a portable sound system for HD-quality music that doubles as a conferencing solution for your home or office. Forget about pesky cords and cables when you can wirelessly stream business conferences and your favorite music and podcasts seamlessly.
---