News
Sep 12th 2011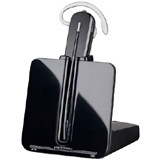 Starting this month you will see a whole new line up of your favorite Plantronics CS and Savi Series Wireless Headsets, and the upgrades are more than just skin deep. Improved voice quality, increased wireless range and hot-swappable batteries for unlimited talk time are just a few of the valuable improvements you will experience with Plantronics' next generation of wireless office headsets. Read on to learn more about Plantronics' updated features and specs for the CS and Savi Office Communications products.
---
Sep 12th 2011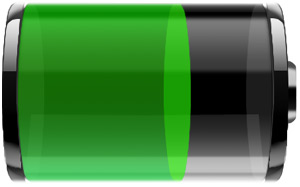 As the cost of a quality battery has come down over the years, and technology has greatly improved, many people enjoy the freedom of using their device without considering the effects on the battery. Most people will replace their phone before the battery goes dead but long-term owners can take steps maximize its longevity. As a general rule - the fewer times you charge it, the longer it will last, so conserving your battery power is key. Here are some specific techniques to conserve and preserve.
---
Sep 7th 2011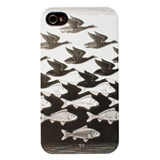 Are you looking for a unique and protective case for your iPhone 4 or iPad 2? Cellular Accessories for Less has you covered with our new wildly imaginative M.C. Escher Snap-On Cases for the Apple iPhone 4 and Fabric-Covered Cases for the Apple iPad 2! Express your individuality and creativity with a case that beautifully features the intricate and puzzling work of one of the greatest graphic artists of the 20th Century.

---
Aug 15th 2011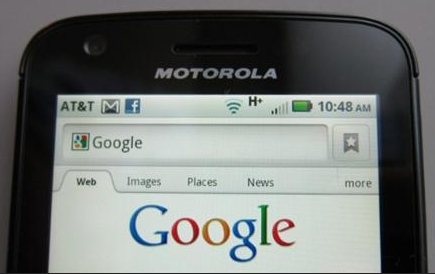 Google Inc will buy phone hardware maker Motorola Mobility Holdings Inc for $12.5 billion to bolster adoption of its Android mobile software and compete with smartphone rival Apple Inc. "What it says is that Google wants to provide a total experience that's hardware and software (like Apple)," said BGC Partners analyst Colin Gillis.
---
Aug 8th 2011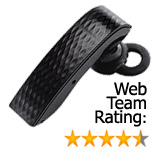 The Jawbone Prime is a mid-range Bluetooth headset manufactured by Aliph. The Jawbone PRIME is marketed as an advanced noise-cancelling device which uses an algorithm that digitally fuses together the best audio from its two microphones (the clean preserved high-end frequencies of speech) and its patented Voice Activity Sensor (the low-end frequencies of speech) to create a single, natural sounding speech signal. These features all contribute to top-of-the-line noise & wind reduction by separating speech from ambient noise.
---
Aug 2nd 2011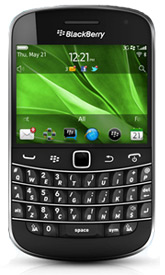 Research in Motion (RIM) announced ambitious plans to release seven new BlackBerry smartphones before the year ends – all of which will be running RIM's next-generation operating system BB OS 7. Specifics on two of the new phones were released by RIM in May -- the BlackBerry Bold 9900 and the Bold 9930. The new Bold models look practically identical to the existing Bold handsets, except that the displays are now touch ...

---
Aug 1st 2011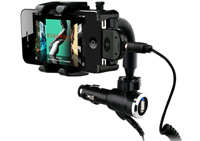 Do you struggle to find a convenient place to keep your phone while in your car? Do you need a safer or more convenient place to keep your phone while playing music or getting directions? No matter the handheld devices you take on the road, chances are that Naztech's incredibly versatile Charging Mount will be a new mainstay in your vehicle...
---
Aug 1st 2011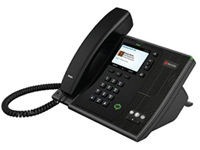 Now through December 31st, 2011, get paid to upgrade to the industry's best conferencing and VoIP solutions from Polycom. Cellular For Less is also please to now offer Polycom's CX Series line of devices optimized for Microsoft Lync 2010. Together, Microsoft and Polycom deliver a complete, end-to-end UC solution optimized for Microsoft environments.
---
Jul 11th 2011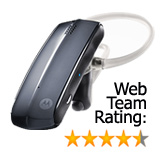 The Motorola Finiti HZ800 Bluetooth Headset is the latest product in our line of high-end Bluetooth headsets. The Finiti boasts a range of powerful features, including three microphones for advanced noise-canceling abilities, "Stealth Mode" which can be turned on in extremely noisy environments, and Motorola's MOTOSPEAK application for Android smartphones, which allows users to listen to and dictate text messages.

---
Jul 11th 2011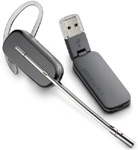 Is your office powered by Microsoft Office Communicator 2007 (MOC) or Lync 2010? CAFL offers a full line of Plantroincs VOIP headsets that are MOC & Lync optimized, enabling plug-and-play functionality with both MOC and Lync software. When these headsets are connected to your computer's USB port, MOC and Lync instantly recognize the headset, automatically install drivers, and allow full communication of commands between the headset and MOC & Lync software.

---