iPhone 6S and 6S Plus Accessories in Stock Now
Posted on Sep 30th 2015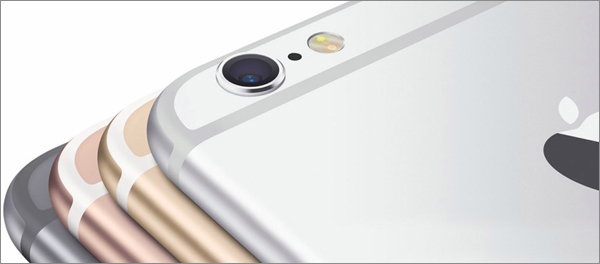 The brand new Apple iPhone 6S and 6S Plus have officially launched with a record-breaking 13 million models sold in the first weekend alone. New features like the 3D Touch pressure-sensitive display, an upgraded camera, a faster processor and the new rose gold finish were enough to woo consumers and business organizations alike.
If you have one of the new models or are rolling them out to your organization, it's essential that you protect your investment as soon as possible. One accidental slip up can cost you hundreds of dollars to repair or replace your device, not to mention the inconvenience of being iPhone-less.
Let CAFL be your go-to source for accessories! We have a wide selection of cases in stock that will suit any style - whether you need rugged protection or prefer a slim and stylish look. Here are a few that we recommend:
Rugged Protection: Otterbox Defender Series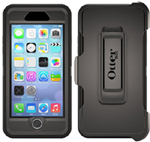 With three layers of protection for your iPhone 6S or 6S Plus, the Otterbox Defender Series is the gold standard in rugged protection. A built-in screen protector keeps your screen free from scratches while two layers of protection combine to shield your iPhone from drops and bumps. An included holster clips onto your belt for easy access.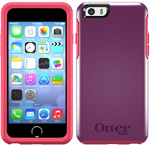 Slim, Stylish and Colorful: Otterbox Symmetry Series
If you don't need the robust protection of the Defender and aren't in the market for a belt-clip, the Symmetry Series is the perfect choice to protect your device and express your personal style. A slim, pocket-friendly design provides solid protection from everyday wear and tear. Stylish color combinations are great for expressing yourself or for matching your organization's branding.


Increase Battery Life: PhoneSuit Elite 6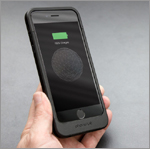 While Mophie has not yet announced compatibility with new iPhone models, the PhoneSuit Elite Charging Case for iPhone 6S and 6S Plus is an exceptional alternative that will provide up to 80 percent more power to your device. A luxurious, scratch-resistant finish doesn't sacrifice style. Power indicators let you know exactly how much battery you have remaining and the case will automatically stop charging when you've reached full power.


Maintain the Smooth Feel of Glass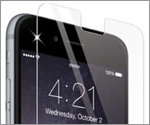 Protecting your new iPhone's screen from scratches is essential. Now you can enjoy the smooth feel of glass while adding robust protection to your device. The Otterbox Alpha Glass Screen Protector for iPhone 6S or 6S Plus offers crystal-clear visibility with high quality, shatter-resistant glass.


Naztech Turbo Car Charger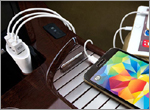 The Naztech Turbo Car Charger has three ports that offer enough power for three tablets at once (2400 mA per port), and will charge your phone rapidly, too. The low profile design features an LED indicator light and rubberized anti-slip accents which adds to its sophistication.
CAFL is your source for your iPhone and iPad accessories! Contact us today either via e-mail or just call us at 310-220-2250! You can also follow us on Twitter!