News
Mar 20th 2015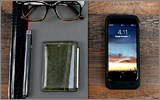 If you rely heavily on an iPhone for business use, chances are you need more than one full battery charge to get you through the day. Sending emails, making calls and accessing the internet can drain your battery quickly and leave you low on power. Instead of recharging from a wall outlet, Mophie Juice Pack Charging Cases give you the additional battery life you need anywhere, anytime plus the added protection of a case.
---
Dec 29th 2014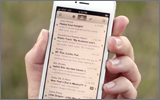 If your new year's resolutions include being more organized or productive, these apps are a great way to get started. From fan-favorites to cutting-edge newcomers, it's never been easier to sketch out an idea, take detailed notes, or stay in touch with your team.


---
Dec 22nd 2014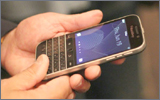 If you long for the days of QWERTY keyboards and trackpad navigators, this could be your lucky month. This month BlackBerry launched the new BlackBerry Classic, a smartphone that aims to bring back the satisflying click-clack of drafting emails from your phone's built-in physical keyboard.
---
Dec 22nd 2014
The new year calls for new style – and now is the perfect time to update your new iPhone's wardrobe. Whether you need rugged layers of protection to shield your phone during your work day, or a luxurious leather case that will match your impeccable fashion sense, we have dozens of bestsellers in stock and ready to ship.

---
Dec 22nd 2014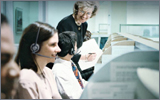 Clear phone calls between your team and your customers is the first step to creating a dazzling customer experience. If your employees wear a headset throughout the day, it's essential that it's comfortable. Plantronics' new EncorePro line of wired headsets provide the next level of comfort and design, and continue a tradition of excellence in communication products.

---
Dec 22nd 2014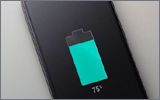 Heavy smartphone users know that a drained battery is the biggest enemy of productivity. Tethering yourself to a wall outlet for half an hour to get only a 10 percent charge isn't always practical for professionals who are always on the move.


---
Dec 8th 2014
Are you a fashion-forward professional that can't live without your phone? We spotted a new Bond-worthy gadget this week that may be a great phone accessory for the secret agents / phone addicts amongst us.
---
Dec 8th 2014
Portable chargers have been some of the most popular products of 2014, and for good reason. Rechargeable batteries allow users to free themselves from the constraints of power outlets and keep their devices charged up wherever their day takes them. While the market for these innovative products is flooded with many options that may look the same, Bracketron has released a product that stands out from the pack.
---
Dec 8th 2014
Managing an array of devices that includes tablets, smartphones and even laptops can be challenging. Many organizations require a convenient and secure way to charge and store devices when not in use. This month we've dramatically expanded our selection of multi-device chargers to meet your charging needs. From desktop charging stations for your conference room to locking carts that store up to 40 devices – we have you covered.
---
Dec 8th 2014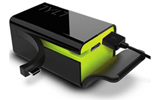 As 2014 comes to a close and holiday shopping kicks into full gear, our product team wraps up the top products this year. Phone accessories are the gift that keeps on giving – they protect devices from expensive drops while adding a touch of personal style and flair. Here are our favorite best sellers of 2014 that are sure to wow your entire list.

---