News
Oct 30th 2014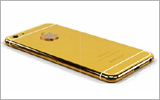 When Apple launched their gold finish option with the iPhone 5S, many people loved the glamorous look. We found a Los Angeles-based company that is taking the gold phones trend to the next level - by actually plating them in 24 karat gold.
---
Oct 23rd 2014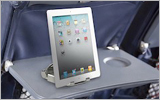 Using a tablet for work or leisure while traveling can add hours of productivity to your day. But having to crouch against an airport wall for access to a power outlet can be enough for many travelers to just put off writing those emails or reports till later. We've found a new product that will add up to one and a half extra charge cycles to your iPad and provide a sturdy stand for the perfect viewing angle.
---
Oct 16th 2014
For those who have been waiting patiently for an update to the Apple iPad, you're in luck! Apple announced this week upgraded versions of the iPad mini and iPad Air models, dubbed the iPad Air 2 and iPad mini 3, respectively. While the upgrades to the iPad mini are primarily cosmetic, the newest iPad Air houses an upgraded processer and more robust camera. Both models are also now available in a gold finish.
---
Sep 24th 2014
Apple has sold a record-breaking 10 million iPhone 6 and iPhone 6 Plus models. If you are one of the lucky owners of a shiny new iPhone, you may want to protect it from unlucky accidents like drops and scratches. CAFL has cases and charging accessories in stock now!
---
Sep 24th 2014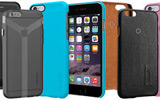 A young Aussie bought the first iPhone 6 in Australia, but he was unable to secure some accessories for his new purchase.
---
Sep 23rd 2014
Uses for the iPad in the workplace are becoming limitless. Whether as an Informative Kiosk, Digital Signage, or Interactive Point-Of-Sale System, properly securing and displaying this versatile tool has become the new challenge. Whatever your application may be, Maclocks iPad security enclosures will provide your business with the perfect lockable mount solution for the industry's leading tablet.
---
Sep 23rd 2014
If your team works from the road, the last thing you want are unsafe distractions from fumbling with phones or wasted time spent adjusting finicky arms on a car mount. With the new Scosche MagicMount, mounting and displaying a phone in the car is as easy as hovering it over the mount and letting it snap into place. While it may seem like magic, the secret is actually magnets.
---
Sep 16th 2014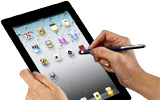 With phones becoming larger, universal styli are becoming more popular. They don't leave smudges on your screen like fingertips do, they make it easier to click buttons and links, and they allow for signing documents quickly and efficiently.
---
Sep 9th 2014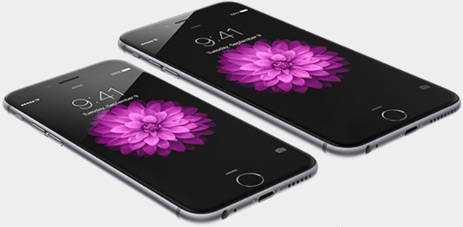 The Apple iPhone 6 has been released and it's available in two sizes - the iPhone 6 (4.7") and iPhone 6 Plus (5.5").
---
Sep 5th 2014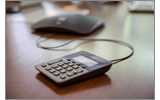 The new Cisco 8831 Unified IP Conference Phone System provides an audiophile sound experience for conference rooms of any size. Whether you need conferencing capabilities for an executive office or for a meeting room of up to 1500 square feet, you'll experience clear calls with enterprise-grade features.
---