New Desk Phones Convert Traditional Landlines to Cellular
Posted on Aug 16th 2016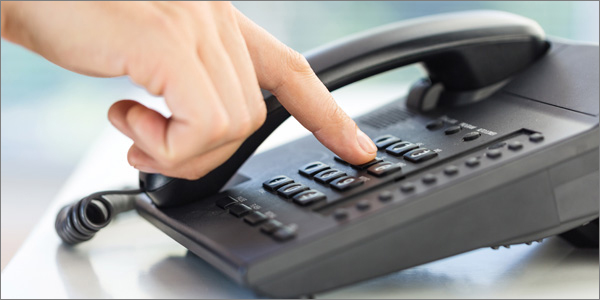 If your company is like most others, your employees depend heavily on cell phones to conduct business. The convenient capability to answer calls while away from the office gives customers and coworkers confidence in reaching you when they need to.
But, having this additional line of mobile communication comes with its own undeniable challenges. Multiple phone lines double costs and spread calls across devices, creating a never-ending game of phone tag. Taking a conference call when working from a home office is limiting without the convenience of traditional desk phone features. And, you likely find yourself constantly convincing your customers that their calling the mobile number listed on your business card is not an inconvenience to you.
Phone Labs' landline to cellular conversion tools combat these challenges, eliminating the need for a landline and maximizing the use of your cellular network.
These products can enable your business to:
Deploy desk phones within minutes with plug-and-play setup
Slash phone bills by cutting out traditional landline expenses
Provide home office workers traditional desk phone capabilities
Empower sales team to work more efficiently from their mobile phones
Set up desk phones in remote areas or temporary offices
Back up your wired landline in case of emergency or disaster

How it works
Pair your cell phone to the Phone Lab conversion adapter or docking station using Bluetooth, and your stationary or cordless phones in your home or office will receive mobile calls once within range of the converting device. When you leave your home or office, your cell phone disconnects from the device and operates as usual. Transitioning from a mobile or desk phone while on an active call is seamless, allowing greater flexibility for responding to calls without switching phone lines mid-conversation.
Leave your cell phone in the room or office with the best reception to ensure a strong, clear signal no matter where you take your calls. Locations with weaker cellular service can even receive a boost from an antenna accessory, strengthening the cellphone coverage and reducing the amount of dropped calls.
Without multiple phone numbers to choose from, your customers will appreciate being able to reach you on the first try. You'll appreciate cutting landline phone bills and reducing operating costs. And, most importantly, you'll worry less about when or where your next big call is going to take place and focus more on what matters to you and your business.

Interested in learning more? Contact our sales team today for a consulation.
Email: sales@cellularforless.com
Phone: 310-220-2250