The Best Cases for Protecting Your iPad Pro
Posted on Dec 10th 2015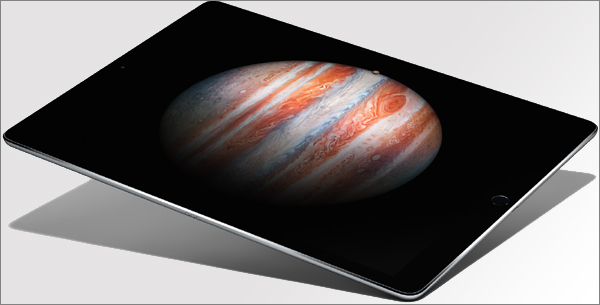 The iPad Pro, Apple's 12.9-inch enterprise-optimized tablet, launched in November to strong sales. If you or your team are rolling out this device, let CAFL support you with the accessories to keep your iPad Pro protected from drops and scratches. While we expect many new accessories to launch in the coming weeks, we currently offer a selection of top-selling protective cases, chargers, and other accessories to help maximize your productivity.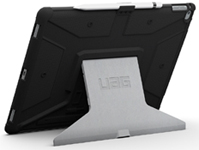 Impact-Protection: Urban Armor Gear Composite Case
Urban Armor Gear Composite cases feature a hard outer shell and a soft impact resistant core. A built-in, durable stand allows you to prop up your iPad Pro for typing or browsing. A built-in clip conveniently holds your Apple Pencil when you aren't using it.


Rugged Protection: Ballistic Tough Jacket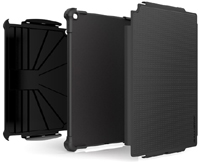 The Ballistic Tough Jacket Series for the iPad Pro offers three layers of the strongest protection on the market. All four corners are reinforced with extra shock absorption. A front cover attachment protects the screen during travel or can be placed on the back of your case to be used as a stand for your iPad Pro.


Screen Protection: Tech Armor ELITE Ballistic Glass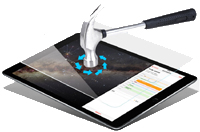 With Tech Armor's Ballistic Glass Screen Protector, you no longer have to sacrifice the smooth and responsive feel of your iPad Pro's glass touch screen. In addition to keeping your device free from scuffs and scrathces, this glass screen protector will also provide an added layer of impact protection in case of an unfortunate drop.


Keyboards: ZAGG Slim Book for Versitile Protection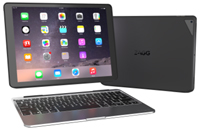 Take advantage of the iPad Pro's word processing apps with the ZAGG Slim Book Keyboard case. This ultra-slim versitile case can switch between four different using styles - keyboard, video, case or book mode. A multi-angled hinge provides 135 degrees of viewing angles, just like a laptop.
Otterbox Defender Series: Trusted Protection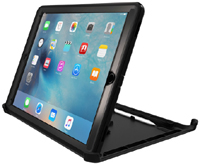 Combining an internal shell, outer slipcover and touchscreen scratch protector, Defender Series for iPad Pro deflects the action and accidents that come your way every day. The included shield stand holds your Apple Pencil, provides an extra layer of protection and props up for a great viewing angle.