New iPad Pro 10.5 & 12.9 Comparison With 2017 iPad 9.7
Posted on Jun 9th 2017
Apple has now released 3 new iPad models in 2017
Below we break down the similarities & differences, so you know which is best for you.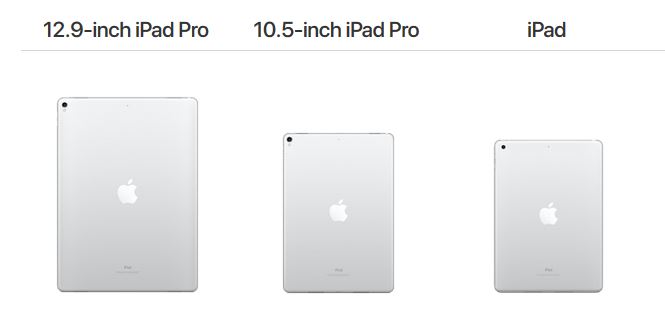 The three new iPad model sizes are above with the new iPad 2017 being 9.7".
The first difference is definitely price as you can see below. The 2017 9.7" is an entry model for those not
wishing to spend too much on their tablet. However, the 10.5" & 12.9" can cost as much as $1,000
depending on the configuration you choose.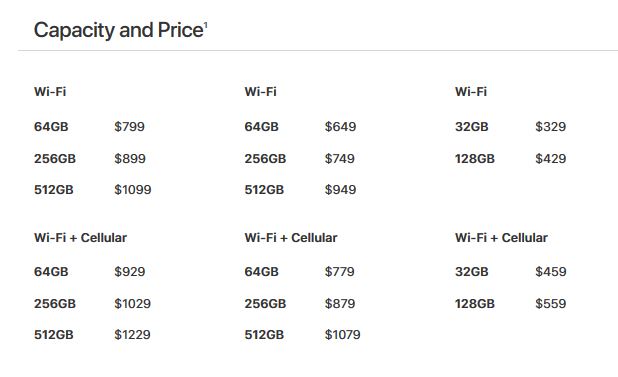 Size & weight is where these models have the most in common, with the 9.7" and 10.5" having the
most in common when it comes to weight & width. The 12.9" is clearly the largest of the three and
without a doubt the heaviest at roughly 1.5lbs. Important to keep in mind that adding any
accessories to your iPad will also increase the size & weight.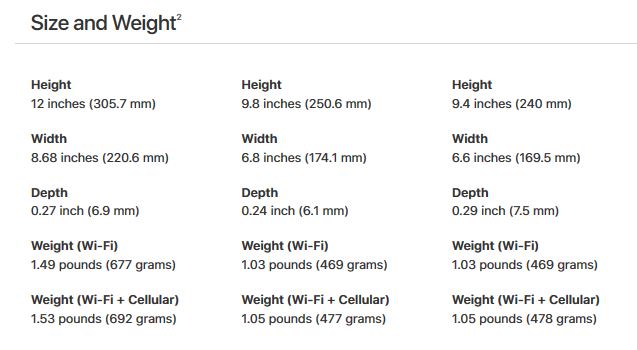 The final area we'll look at is screen size and specs. If you're purchasing your iPad with graphics in-mind
this is an important area to pay attention to. Although all 3 models have 264 ppi and a fingerprint-resistant
coating, along with LED-backlit multi-touch, that is where the similarities end.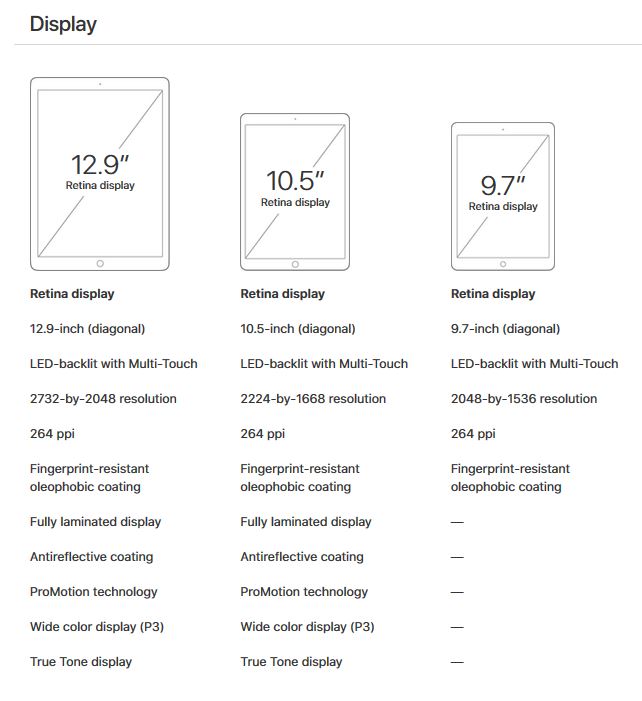 Good luck iPad hunting!
If you're looking for more in-depth iPad information please CLICK HERE.
If you're looking for iPad 2017 accessories CLICK HERE