Instantly Add Storage with SanDisk Mobile Flash Drives
Posted on Dec 11th 2015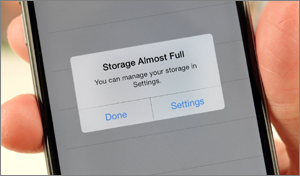 "Storage almost full" is one of the most dreaded alerts on the iPhone. Having a full device usually means you can't record video, take photos or download a new app till you delete dozens of photos and videos. While cloud services like iCloud and Dropbox are helpful alternatives to physical storage, they aren't always practical to use when you need immediate storage space on your device.
The Sandisk iXpand for iPhones and iPads and the Sandisk Ultra Flash Drive for Android Devices will instantly add storage to your mobile devices. Designed just like a flash drive, these two new products will simplify how you transfer files between your mobile device and computer, backup photos and videos, and even password-protect sensitive items.
The iXpand drive for iPhones and iPads features a Lightning plug on one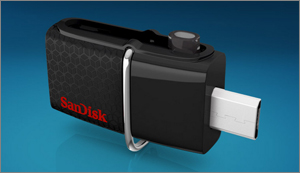 end to directly connect to your Apple device and a USB connector on the other side for plugging into your computer. The Sandisk Ultra Flash Drive for Android Devices features a MicroUSB connector on one side for connecting to your USB-OTG enabled device and a USB connector on the other for your computer.
Sandisk offers a free app available on the Apple App Store or the Google Play Store. The apps help you manage and transfer your files and set preferences to make backing up your data simple. If you own an Apple device, you can also lock files on your iPhone or iPad using a password and easily unlock them using touch ID.
Whether you need more storage space for your device or just want an easier way to backup and transfer your data, SanDisk's mobile flash drives are an excellent solution.