weBoost / WilsonPRO Signal Boosters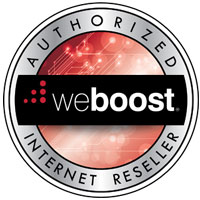 weBoost provides products to solve various cellular signal problems including Building, Vehicle, or Machine-to-Machine (M2M) applications. weBoost's cell phone signal boosters (amplifiers/repeaters) overcome the problem of dropped calls, limited range and slow data rates for cell phones and data cards by amplifying weak cellular signals and/or allowing a strong outside signal to penetrate through a building's solid infrastructure.
Need help finding the right solution?
Please contact us for a solution assessment and receive a customized quote from an expert.